Chocolate Covered Oreos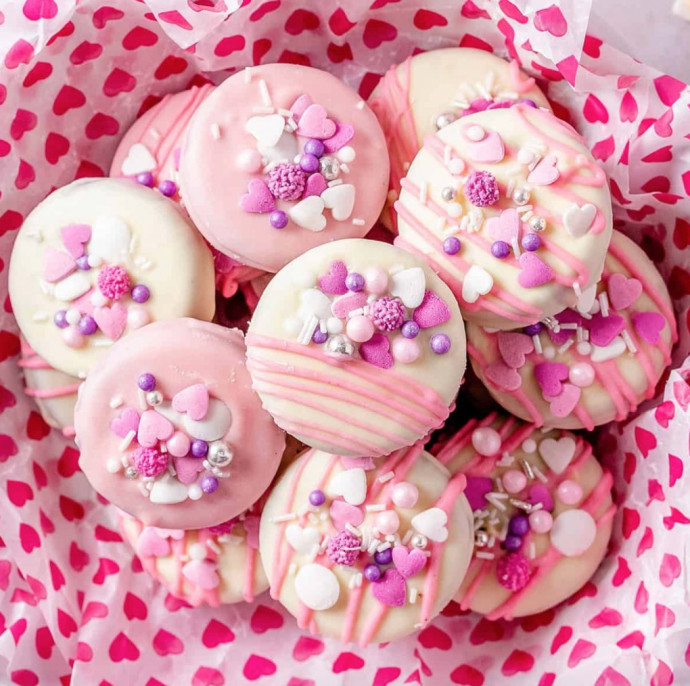 Classic Oreo cookies, completely coated in silky tinted white chocolate, then decorated with colorful and fun sprinkles and drizzles of more chocolate. This simple no-bake dessert recipe uses minimal ingredients, is easy enough for kids to make, and can be decorated for any holiday or event!
Chocolate covered Oreos are such a fun, decadent treat! The combination of the sweet and silky outer layer, mixed with the crunchy cookie inside is just irrestistible.
Plus they're so easy to make. I mean, I hesitated to even post this recipe because it's that easy. But the photos looked way too beautiful to not share.
Obviously these are decorated for Valentine's Day, but this recipe can easily been adapted for any holiday or event. Use red and green for Christmas, black and orange for Halloween, and so on.
This is also a recipe that if you have kids, they'll be begging to help with. They're genuinely fun to make!
Ingredients:
20 Oreo cookies any variety
10 oz package white chocolate melting wafers or white chocolat chips
desired food coloring
holiday sprinkles