Rose Macarons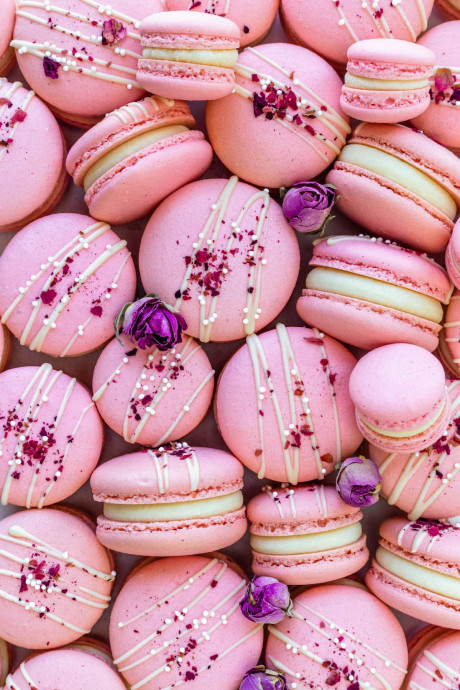 Hello friends, today we are making Rose Macarons filled with a delicious and delicate Rose Ganache.
I was pleasantly surprised with these ones. I normally don't enjoy rose flavored desserts because they remind me of soap fragrance but I think I cracked the code to making delicious tasting rose flavored macarons! These were thoroughly enjoyed by my family and I shared them with some friends also! When it comes to the Rose Ganache for the Rose Macarons, I have made it using invert sugar this time. Invert sugar helps stabilize the ganache so it doesn't break or separate, and also helps extend shelf life of ganache. When it comes to adding the rose flavor to the ganache, please remember that a little goes a very long way, it can come out quite strong if you don't balance it out, or if you add too much of it.
And when you grab rose petals to decorate your macarons, make sure they are edible food grade ones.
Ingredients:
1 recipe for Swiss Macarons
Food coloring sugar rose by The Sugar Art
1/2 cup heavy cream 120 ml
5 grams invert sugar read notes
255 grams white chocolate
1/2 tsp rose water or rose extract
1/4 cup white chocolate
Dried rose petals
Sprinkles