Beer Battered Onion Rings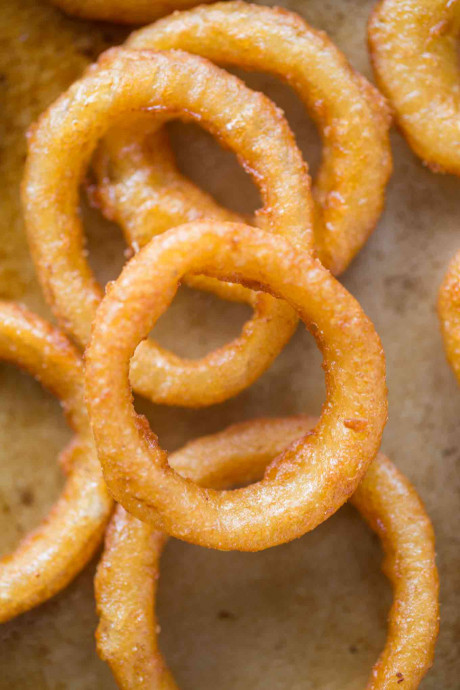 Beer Battered Onion Rings are the perfect combination of crispy, light and fluffy with a hint of sweetness from the beer. A great side for your summer bbq!
Beer Battered Onion Rings aren't a side dish many people feel like they can make or even order as often as they'd like. Any restaurant you go to always has a huge upcharge on them as sides, some even charging ten or more dollars for them as an appetizer!
It's an onion and some beer and flour folks, don't go spending all your money on side orders of onion rings. Just a single onion will make you a mountain of onion rings! It must be complicated right? Nope! There's only a couple of decisions to make, sweet or regular onions? Beer batter or panko crust?
The most important thing to pay close attention to is slicing the onions evenly. If you slice some thicker than the others you'll be cooking them for different times which will mean you'll probably end up with raw onions inside some. I find 1/4″ is the sweet spot for the onions softening during the time it takes them to brown and cook in the oil.
Ingredients:
1 yellow onion , peeled and sliced into ¼ thick slices
1 cup buttermilk
canola oil for frying , 3 inches deep
1 cups flour , divided
1/4 teaspoon kosher salt
1/8 teaspoon black pepper
1/4 teaspoon garlic powder
3/4 cup beer (I used Heineken)