Creamy Vegan Avocado Dressing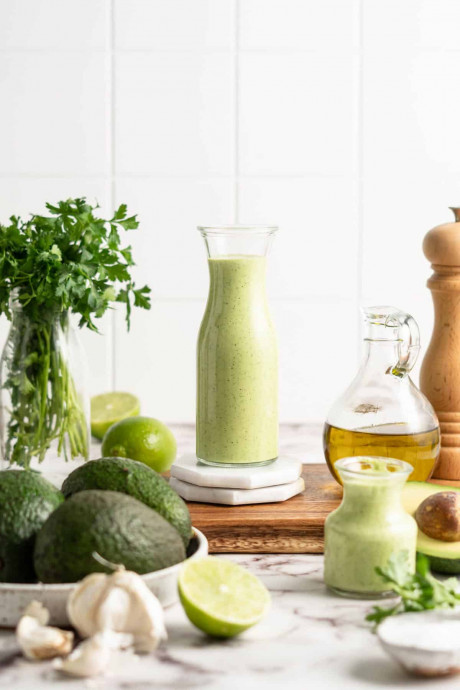 This Creamy Vegan Avocado Dressing gives any salad an instant upgrade! Full of healthy fats and herbaceous flavor, you can whip it up in just 5 minutes.
This Creamy Vegan Avocado Dressing recipe is one you should definitely put on your must-make list—and then pour it on all the salads. It's so easy to make, it's almost not even a recipe!
One of my favorite things about this avocado dressing is its creamy texture. Like seriously, you'd think there was Greek yogurt in it, but it's all thanks to the luxurious creaminess and healthy fats from the avocado.
My other favorite thing about this? You can use it in a million ways. As a dip, as a mayonnaise replacement in sandwiches, and on any salad your heart desires. You can also switch it up if you like: add another garlic clove, cilantro instead of parsley, or amp up the seasonings.
Ingredients:
half a large avocado
1/4 cup parsley or cilantro stems removed
1/4 teaspoon sea salt
juice of one lime
1/3 cup olive oil
2 cloves garlic peeled
¼ cup to 1/2 cup water