Dairy-Free Mango Pudding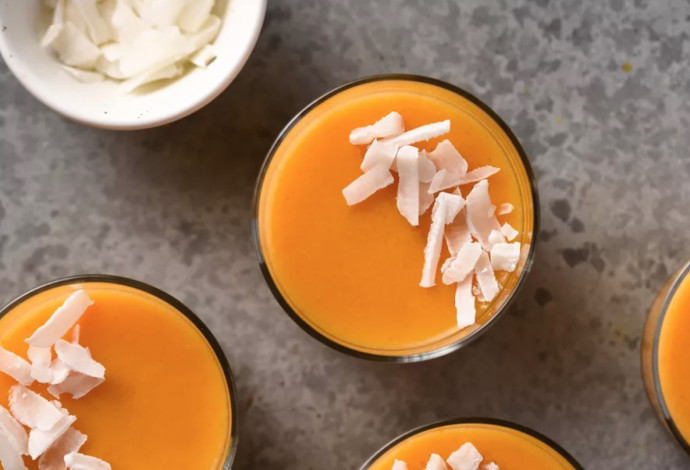 This mango pudding is a light and delicious dessert that is also one of the easiest to put together. It's also dairy-free since it is made with coconut milk instead of whipping cream or regular milk. And as an added bonus, unlike dairy products, coconut milk brings out and enhances the taste of the mango, plus adds that touch of richness you're looking for in a pudding.
Calling for just mango, plain gelatin, sugar, and coconut milk, this Asian-inspired recipe is easy to prepare. Make sure your mangoes are ripe—the fruit should be bright orange or yellow and fairly soft. If you don't have ripe mangoes, you can use thawed frozen mango chunks or canned mango.
Ingredients:
2 medium to large ripe mangoes
1/2 cup water
1 packet (2 1/2 teaspoons) plain gelatin
1/3 cup granulated sugar
1 cup good-quality coconut milk
Shaved coconut, optional