Cheese and Herb Bread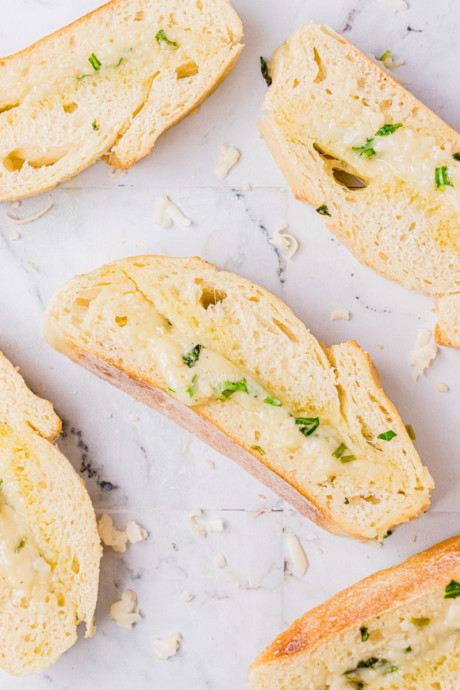 This delicious, easy cheese and herb bread is baked French bread stuffed with cheese, herbs and wine. Sometimes it's nice to have a little bread with your dinner. Plain old French bread can be kind of boring, right? So why not jazz up dinner a bit with some garlic bread. But this cheese and herb bread is like a really good cheesy garlic bread! It's perfect for serving with soups, stews and salads.
Mix the cheese with the remaining ingredients. Season with salt and pepper. Pack the cheese mixture into the bottom half of the bread. Place the top half of bread over and press the loaf together firmly. Wrap the stuffed loaf tightly in foil. Bake the bread until heated through, about 30 minutes.
Ingredients:
1 long loaf French or sourdough bread
10 ounces Fontina cheese, coarsely grated
¼ cup extra virgin olive oil
3 tablespoons dry white wine
2 tablespoons chopped fresh basil (or 2 teaspoons dried)
2 tablespoons chopped fresh chives or green onions
2 tablespoons chopped fresh arugula
2 large garlic cloves, minced
salt and pepper, to taste