Beer Baked Scalloped Potatoes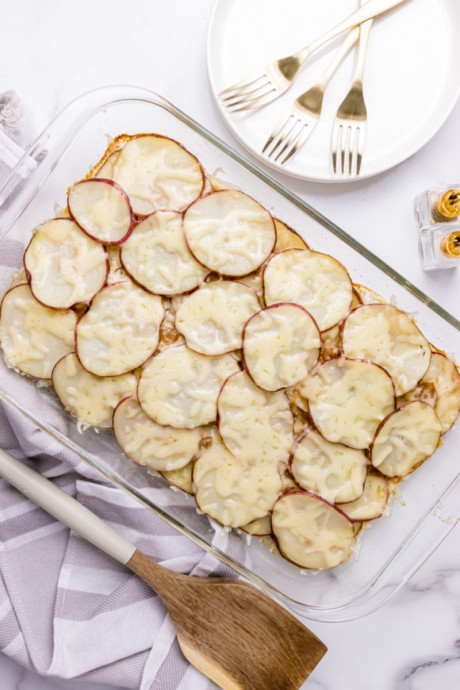 With this recipe for Beer Baked Scalloped Potatoes, you might be pleasantly surprised to learn that this is a delicious lower-fat version of scalloped potatoes!
Scalloped potatoes are just about the most decadent, wonderful comfort food to add to a dinner menu. They're fabulous with ham and turkey, and they're good to serve with roasted chicken or pork tenderloin too. But eating a plateful of scalloped potatoes can have you feeling overloaded with fat and calories. This recipe changes all of that. It's a somewhat lighter scalloped potato recipe using nonfat milk and a smaller addition of cheese. Onions caramelized in beer add a lot of flavor to the dish too.
Ingredients:
1 teaspoon vegetable or canola oil
1½ cups sliced onion
1 cup beer
2 pounds medium red potatoes, peeled and cut into ⅛-inch slices
½ teaspoon salt, divided
¼ teaspoon freshly ground black pepper, divided
2 tablespoons all purpose flour
½ cup nonfat milk
½ cup grated Swiss cheese