Shrimp Ceviche Recipe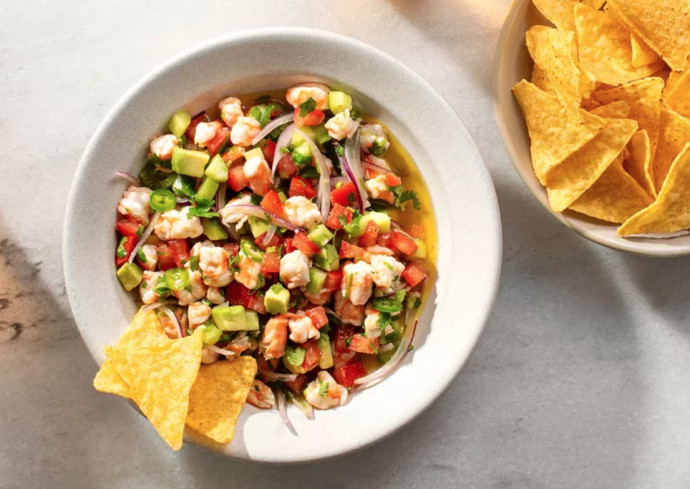 There are many different ways to prepare shrimp ceviche in Mexico. Different styles abound along both coastlines of the country. This version, however, is probably the most common style: Raw shrimp marinated in lime juice with chopped tomatoes, cucumber, onion, serrano, and cilantro.
Shrimp ceviche is most often served in tall cocktail classes with tostadas or salty crackers.
When you marinate the shrimp in the lime juice mixture, the citric acid in the lime juice denatures the protein in the shrimp, which creates the same change in texture as heat cooking. This is the basic concept behind ceviche. The lime juice does not necessarily kill bacteria or parasites, so you still want to be sure to use the freshest fish available. Ceviche is not recommended for immunocompromised people.
Always eat ceviche on the day that you make it, preferably within four hours. Use the freshest shrimp possible, or use frozen and thawed shrimp, but freshly-caught within a day or two is ideal. You can also poach shrimp before marinating it.