Grape Jelly Meatballs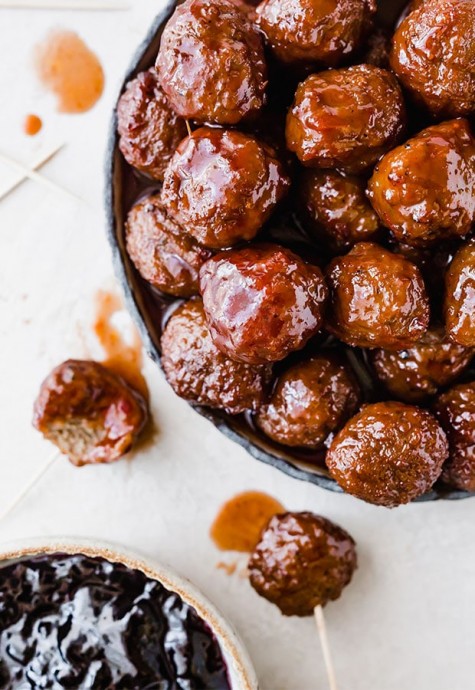 Crockpot Grape Jelly Meatballs are a traditional and versatile recipe! Not only are they dangerously delicious, they're made in the crock pot and you need only 4 ingredients!
Here are the 3 reasons why you should make it for your next party or dinner: First of all, this is an easy recipe. It requires minimal ingredients, 4 to be exact. Secondly, you set it, and forget it. Simply place the ingredients in your slow cooker and you're done. Third, the meatball and sauce combo is incredibly flavorful; sweet with a hint of spicy… but not a lot of heat. You can control how spicy you want the meatballs by how much cayenne you add. In fact, you don't even have to add the cayenne pepper. It's totally optional.
These meatballs are tender, juicy, and sweet. We loved them so much, we made them twice in one week. They're the best! These meatballs can be served as an appetizer or paired with rice and a side of veggies for a complete meal.
Ingredients:
32 oz homemade or store bought frozen, fully cooked meatballs - about 50 meatballs
18 oz jar grape jelly
12 oz Chili Sauce
pinch cayenne pepper