Vegan Gnocchi With Spinach Pesto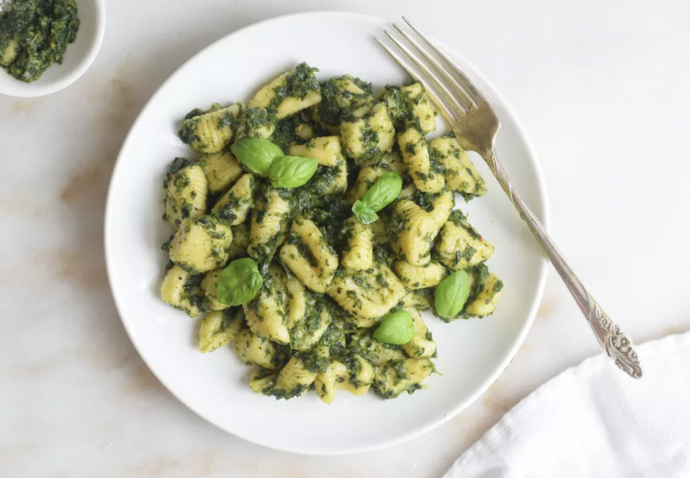 Vegan gnocchi is so easy to make. There aren't any unusual ingredients, just good ol' potatoes, flour, olive oil, and salt. It's fun to roll out the gnocchi as a family in large batches. You can even freeze the gnocchi and enjoy it on a weeknight or for Sunday dinner.
We served up the gnocchi with a homemade spinach and basil pesto, but you can serve it with whatever sauce you like. Marinara is always delicious or try a cashew cream sauce. You can always keep it simple with the sauce and buy a store-bought variety.
Ingredients:
For the Gnocchi:
3 to 4 russet potatoes
1 to 2 cups all-purpose flour
1 teaspoon salt, plus more for the pasta water
1 tablespoon olive oil
For the Spinach Pesto:
1 cup frozen spinach, thawed and drained
1 cup fresh basil leaves
1 clove garlic
1 teaspoon nutritional yeast
1/2 teaspoon salt
1 tablespoon olive oil
Vegan Parmesan cheese, optional