Super Chocolatey Extra Small Batch Brownies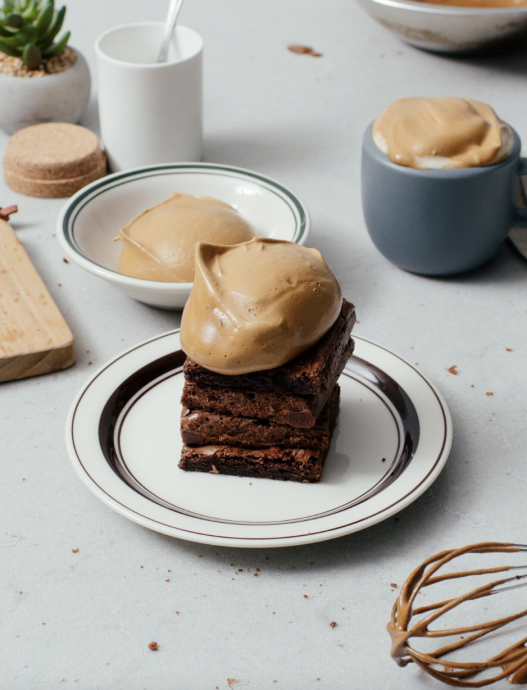 How's your pantry looking right now? Are you starting to run low on flour? Luckily Mike snagged a bag of flour at the grocery store right as they were putting it out on the floor so I don't have any flour anxiety. Still, since there are only two of us here and I definitely don't need to be eating as many snacks as I have been, I've been small batching ALL THE THINGS, hence these brownies.
Are you a fudgy brownie fan or a cakey one? If you like fudgy brownies, these are the brownies for you. Fudgy and moist, this recipe makes just 4 perfectly single serving sized brownies. Or maybe one giant serving if you're feeling particularly low. They have that signature crinkly thing top that fudgy brownies have so if you've been craving a bakery style brownie, this is it!
This is the best small batch recipe with just 2 tablespoons of flour and half an egg. Maybe you're thinking, "half an egg?!" but really, it's the best way to small batch things. Why You Should Make these Small Batch Brownies? They're deliciously chocolatey and fudgy. Baking relieves stress and can bring you happiness. You need a treat. They are a very small batch and use a minimum amount of your precious pantry ingredients. Chocolate, enough said.
Ingredients:
1 ounce dark chocolate chopped
2 tbsp butter
1/2 tsp cocoa powder
2 tbsp tightly packed brown sugar
2 tbsp white sugar
1/2 large egg see notes
1/4 tsp vanilla
2 tbsp all purpose flour
tiny pinch of salt