Spring Greens: Beans With Lemon Ginger Butter Recipe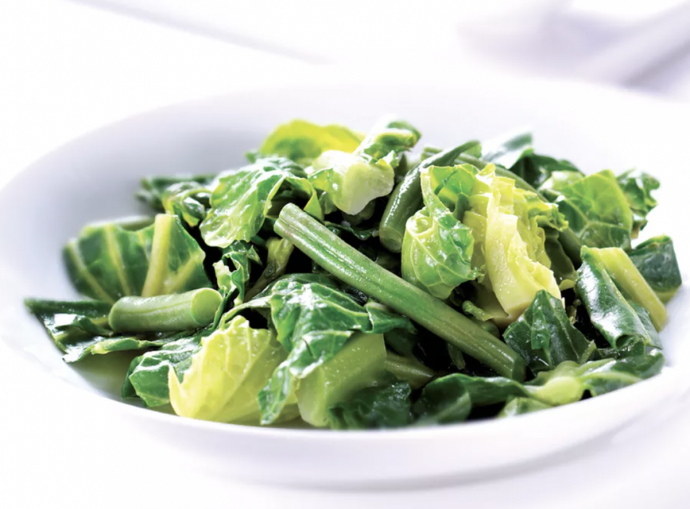 One of the first vegetables to cheer up the late winter and herald the arrival is Spring, are (there is a clue in the name) Spring Greens. In Britain and Ireland, Spring Greens are, in fact, young cabbage plants and are incredibly tender and missing the hard, central core of cabbage which has grown to maturity.
In this super-easy side dish recipe, the greens meet beans which bring a slight crunch of texture to the dish. The two are lightly steamed and then bathed in a ginger and lemon butter. The combination is sensational and makes a dish which works so well alongside fish, chicken and is so good; it can be eaten as a light warm salad with a little rocket (arugula) and spinach stirred through and a sprinkling of toasted pine nuts for extra crunch.
Ingredients
3 1/2 tablespoons (50 grams) salted butter
1 teaspoon freshly grated ginger
1/2 lemon, juiced
9 ounces (250 grams) spring greens
8 ounces (225 grams) green beans
Flaky sea salt, to taste
Freshly ground black pepper, to taste