Broccoli Fritters With Cheddar Cheese (Easy, Low Carb Recipe)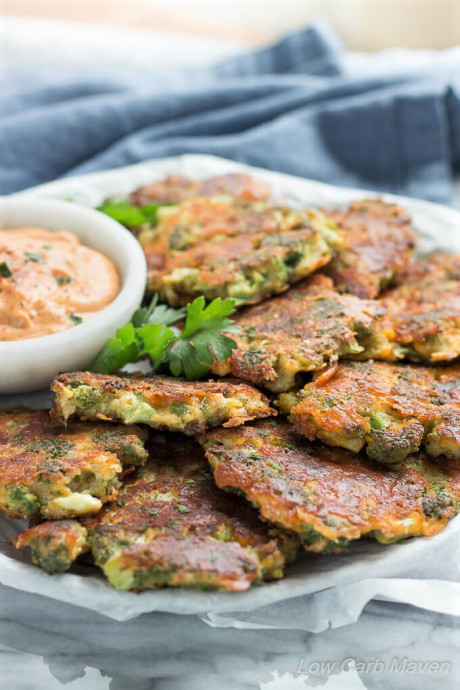 These easy broccoli fritters are made with cheddar cheese and have a hearty toothsome bite! A minimum of ingredients keeps this recipe healthy and low carb too.
Trying to get kids (and some adults) to eat vegetables sometimes calls for new or imaginative ways to present them. For the most part my family loves vegetables but we can become tired of eating our favorites, like broccoli, the same way every week. Enter the fritter!
If you've never made vegetable fritters, you'll love how easy they are to make. Typically, vegetable fritters are made with chopped, mashed, or grated vegetables mixed with a batter then fried in a pan.
They're often formed into patties or pancakes, shaped into logs or croqeuttes, or rolled into balls and deep fried.
Common binding ingredients for fritters are flour, eggs, and cheese, but gluten-free flours like chickpea or almond flour are common replacements in gluten-free and low carb recipes.
Ingredients:
8 ounces broccoli, cut into small pieces or chopped
1 cup shredded cheddar cheese
2 large eggs, beaten
2 Tbsp oat fiber or almond flour, or powdered pork rinds (regular flour if not low carb)
1 tsp Cajun seasoning
1 Tbsp avocado oil or your favorite