Crispy Pesto Smashed Potatoes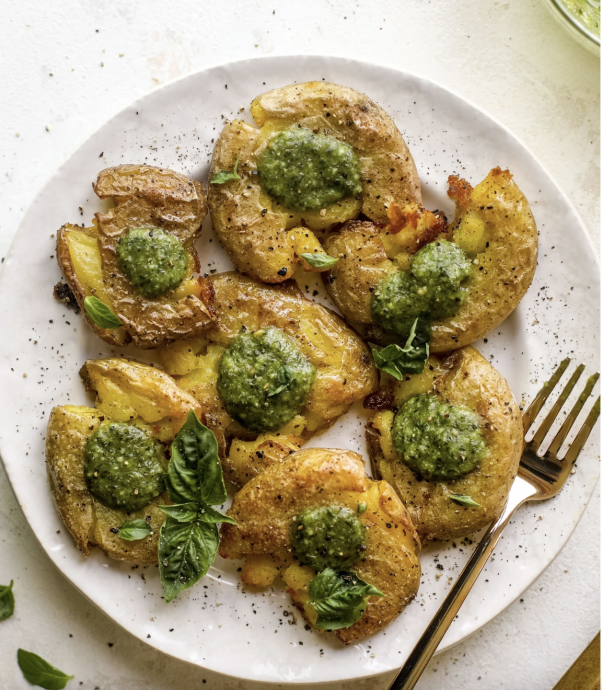 These crispy pesto smashed potatoes are one of our favorite summer side dishes. Crispy, crunchy potato bites drizzled with fresh basil pesto. So delicious and crunchy and satisfying!
Absolutely delicious. And you need this recipe on your radar! A little pesto goes a long way and this adds variety. Really elevates a classic, simple side dish!
This is one of our go-to side dishes, especially in the summer. The combo of the hot and crunchy potatoes, with the super crispy edges PLUS the herby, refreshing pesto? Whoa. I could eat a plate of these alone for dinner. Pass me a fork.
Ingredients:
2 pounds baby Yukon gold potatoes
3 tablespoons olive oil
½ teaspoon salt
½ teaspoon freshly cracked black pepper
½ teaspoon garlic powder
toasted pine nuts, for sprinkling
PESTO
4 cups fresh basil
1/2 cup finely grated parmesan cheese
1/3 cup toasted pine nuts
3 garlic cloves
1/2 to 3/4 cup olive oil
½ teaspoon kosher salt
½ teaspoon freshly ground pepper
¼ teaspoon crushed red pepper