Shrimp Salad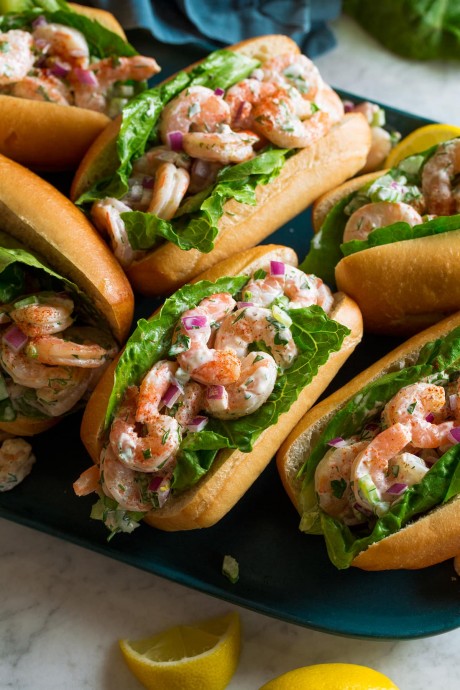 Creamy Shrimp Salad – made with tender shrimp, rich mayo, crisp celery, bright onion, and fresh herbs. It's a breeze to prepare and always sure to satisfy those seafood cravings!
This recipe for shrimp salad is a the perfect summer crowd pleaser! It's served chilled making it perfect for a hot day.
It's delicious in buns, over a bed of crisp lettuce, or even plain on it's own.
If you happen to have any left it will keep well in the fridge for a few days for a later meal.
Serve it with fresh watermelon and potato chips for a classic picnic style lunch!
Ingredients:
2 lbs. medium shrimp,* deveined, shells on
Salt and freshly ground black pepper
1/2 cup mayonnaise
1 Tbsp fresh lemon juice + 1 tsp lemon zest
3/4 cup diced celery
1/3 cup (heaping) diced red onion
2 Tbsp chopped fresh parsley
1 1/2 Tbsp minced fresh dill
Cayenne pepper or paprika for a mild option
Optional for serving
6 Hot dog buns or smaller hoagie buns
6 Lettuce leaves (romaine, butter lettuce, or iceberg)