Banana Pudding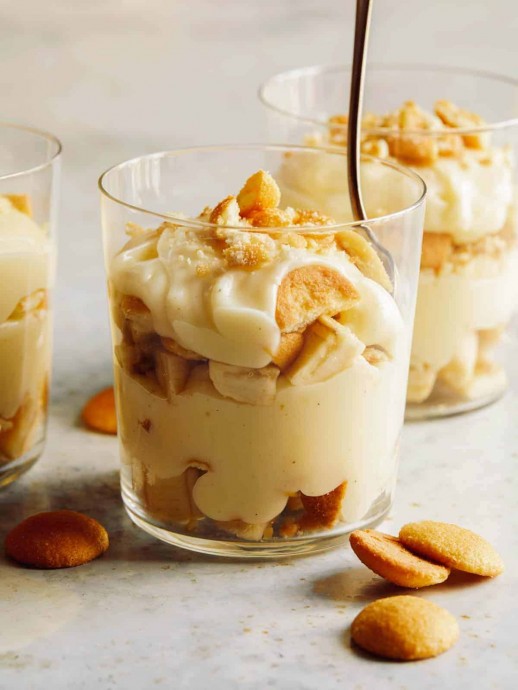 We love this Banana Pudding recipe thats made from scratch! The only recipe you'll ever need for simple, classic, silky smooth, sweet, and creamy Banana Pudding. Absolutely delicious, and a great recipe that everyone loves. It's one of our all time favorite desserts! Our banana pudding can be made up to 5 days in advance. Store in an airtight container, in the refrigerator until ready to use.
We recommend waiting until the day of serving to fold the bananas into the pudding and to assemble the pudding into layers with (more) bananas and cookie crumbs.
It's important to constantly stir the pudding as it cooks to prevent it from burning, which can happen easily.
Whisking the hot milk mixture into the egg yolks very slowly and in small increments will help prevent the eggs from scrambling. If you do notice a little scrambling, just strain the mixture through a fine mesh sieve, before whisking it back into the pot.
Gently toss bananas in a small amount of lemon juice to help prevent them from browning.
Ingredients:
2 cups whole milk
⅔ cup sugar
3 tablespoons cornstarch
¼ teaspoon salt
2 large egg yolks, beaten
1 tablespoon unsalted butter
2 teaspoons vanilla extract or caviar from ½ vanilla bean
2 large bananas, peeled, chopped and divided
2.5 ounces broken up mini Nilla wafers.