Easy Overnight Oats With Coconut Milk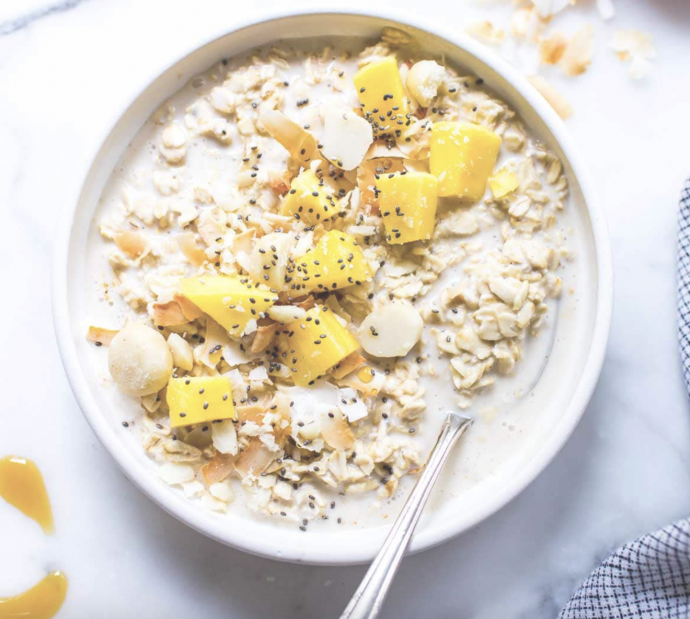 A hearty three ingredient make ahead breakfast you'll look forward to! Like my Overnight Oats with Peanut Butter, these no cook Overnight Oats with Coconut Milk are creamy and so satisfying. I'm sharing five ways to customize these coconut milk overnight oats, but you can use the base recipe as a blank canvas to create your own breakfast masterpiece. This recipe is vegetarian, vegan and easily gluten free.
Have you tried overnight oats? When I discovered them years ago, I couldn't believe what I'd been missing. They check all the boxes for flavor, they're meal prep easy, hearty and make for a healthy breakfast! Here's why you'll love Coconut Milk Overnight Oats:
Super Easy to Pull Together
Time Saver Breakfast
Delicious
Nourishing
Versatile
With so many ways to enjoy overnight oats, there's a flavor profile everyone will love!
Ingredients:
For One Serving
1/3 cup + 1 tablespoon (40 grams) Old Fashioned Rolled Oats I use Bob's Red Mill, gluten free if needed
1/2 cup (115 grams) Light Coconut Milk
1 teaspoon Maple Syrup adjust to taste
Pinch of Salt optional
For Four Servings
1 3/4 cups (160 grams) Old Fashioned Rolled Oats I use Bob's Red Mill, gluten free if needed
2 cups (455 grams) Light Coconut Milk
1 tablespoon Maple Syrup adjust to taste
2 Pinches of Salt optional