Parmesan Herb Keto Bread Recipe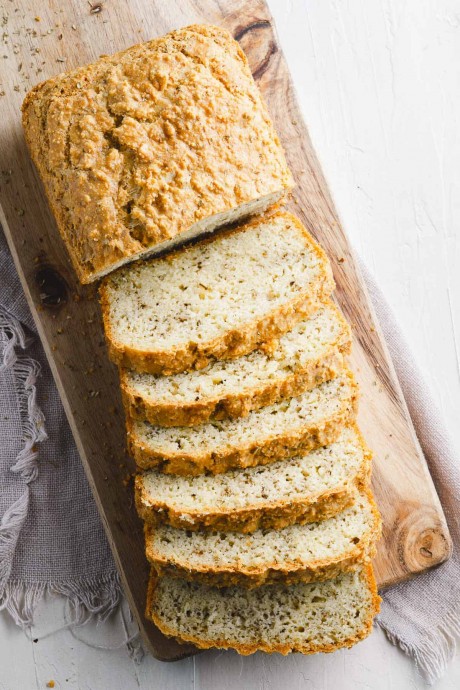 This Parmesan Herb Keto Bread Recipe is light and fluffy and made with just 5 main ingredients. It is perfect for toast, low carb sandwiches, or even keto french toast. Best of all, this keto friendly bread comes in at just 2 grams of net carbs per slice.
Keto bread is simply bread that has been made with low carb, keto-friendly, gluten-free ingredients. For this low carb bread recipe, we used almond flour. Some other common ingredients you will see used in keto bread recipes are coconut flour, golden flaxseed meal, and psyllium husk powder.Sure! As long as the bread is made with keto-friendly ingredients you are good to go. Just be careful not to overdo it if weight loss is your goal, as sometimes ingredients like almond flour or coconut flour can cause stalls on the keto diet.
Ingredients:
6 large eggs
1 cup shredded parmesan cheese
2 ½ cups blanched almond flour
1 tablespoon dried Italian seasoning
2 teaspoons cream of tartar + 1 teaspoon baking soda (or 1 tablespoon baking powder)
¼ cup melted butter
1 teaspoon sea salt