Best Homemade Toffee Recipe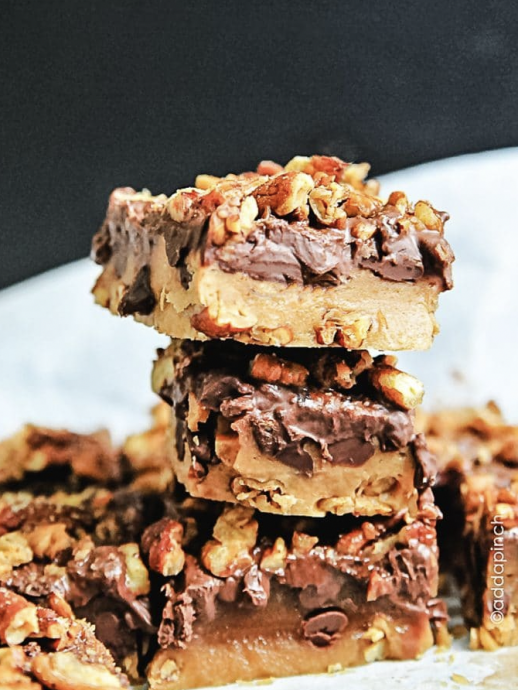 Believe me when I say this though, this toffee is so scrumptious and tempting, you want to make this and then invite some friends over to enjoy. Or immediately wrap it into gift packages. Otherwise, you just may be tempted to eat it all yourself. Promise.
You'll be shocked at how easy this toffee recipe is to make! With four simple ingredients that you probably have on hand right now, you could really have a batch made soon for sampling.
Ingredients:
1 cup roasted pecans divided (optional)
1 cup packed brown sugar
1 cup butter
1 cup chocolate chips