Espresso Martini Granita Recipe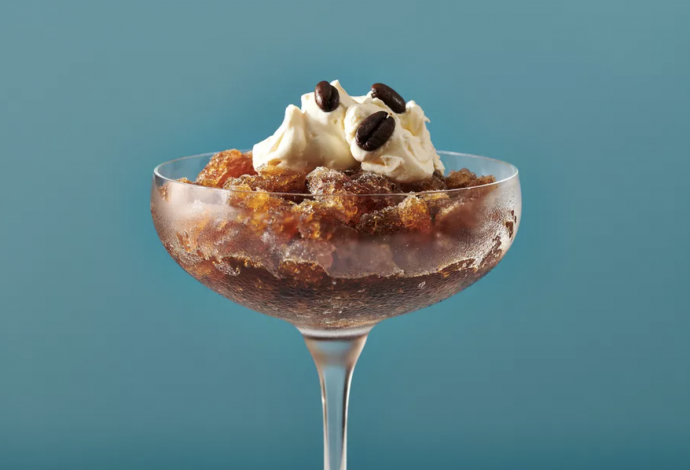 An icon among modern cocktails, it's hard to resist an espresso martini. When you want to skip the shaker, make espresso martini granita instead. Made with strong coffee, vodka, and coffee liqueur, the spiked frozen dessert recipe has everything there is to love about the drink.
A granita is like a flaky sorbet, and the icy Italian treat is incredibly easy to make. While it's typically made with fruit, espresso-flavored granita is equally delicious. The recipe begins with a simple syrup that uses coffee instead of water. Once that cools, you'll spike it with vanilla vodka and coffee liqueur, then place it in the freezer and scrape it hourly with a fork until it has the texture of icy snow.
The trick to spiked granita is to keep the liquor in check. High-proof alcohol doesn't freeze at regular strength, so balancing the spirits and nonalcoholic ingredients is essential if you want granita's signature ice crystals to form. A good rule is to use 1/2 cup or less of liquor for every two cups of other liquids. The recipe works just as well without the alcohol if you want to make a nonalcoholic dessert.
Espresso martini granita looks fabulous when served in cocktail glasses. Freeze the glasses for at least 30 minutes to ensure it stays icy. You can garnish it with a few coffee beans or cacao nibs, and it's fabulous with creamy toppings.
Ingredients
2 cups strongly brewed coffee
1/2 cup granulated sugar
1/4 cup coffee liqueur
1/4 cup vanilla vodka
Coffee beans, for garnish