Freezer Sausage, Egg, And Cheese Breakfast Sandwiches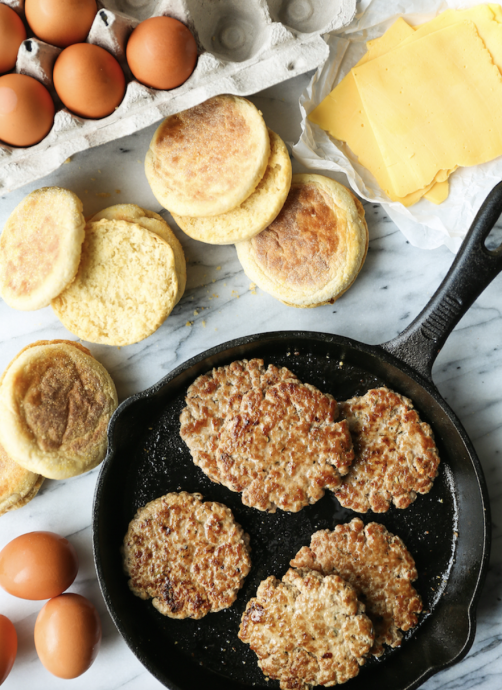 Best ever freezer-friendly breakfast sandwiches for those busy mornings! Never skip breakfast again!
This includes the easiest homemade sausage patties, thick American cheese, and perfectly cooked eggs sandwiched between an English muffin.
You can make six sandwiches at a time, or you can easily double/triple the recipe to make enough for the entire family.
Ingredients:
12 eggs, lightly beaten
Kosher salt and freshly ground black pepper, to taste
1 pound ground pork
1 teaspoon crushed fennel seeds
1/2 teaspoon dried thyme
1/2 teaspoon garlic powder
1/4 teaspoon dried oregano
Pinch of ground cayenne pepper
2 teaspoons canola oil
6 English muffins, split and lightly toasted
6 slices yellow American cheese