White Chocolate Chip Cookies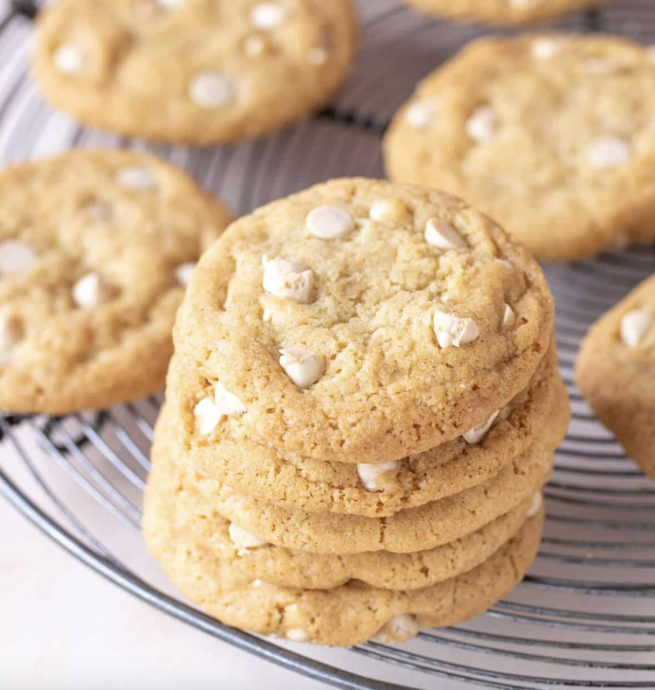 Chewy cookies with crisp edges and great vanilla flavor from the white chocolate chips. It's a one-bowl, easy recipe with simple ingredients that needs no chilling time before baking. You can make them ahead and freeze the scooped cookie dough for a month, so you can have freshly baked cookies every time you crave them!
Cookie baking has officially started and I'm sharing a very simple recipe today to add to your holiday gift list or celebration table. Or just because. There doesn't have to be a reason. I strongly advocate for a year-long cookie season.
Ingredients
½ cup unsalted butter, at room temperature
½ cup granulated white sugar
½ cup brown sugar (light or dark)
1 egg, at room temperature
2 teaspoons vanilla extract
1 ½ cups all purpose flour
½ teaspoon baking soda
Pinch of baking powder
¼ teaspoon salt
1 cup white chocolate chips
Optional: ¼ teaspoon pure almond extract