Jalapeño-Goat Cheese Grilled Stuffed Mini Peppers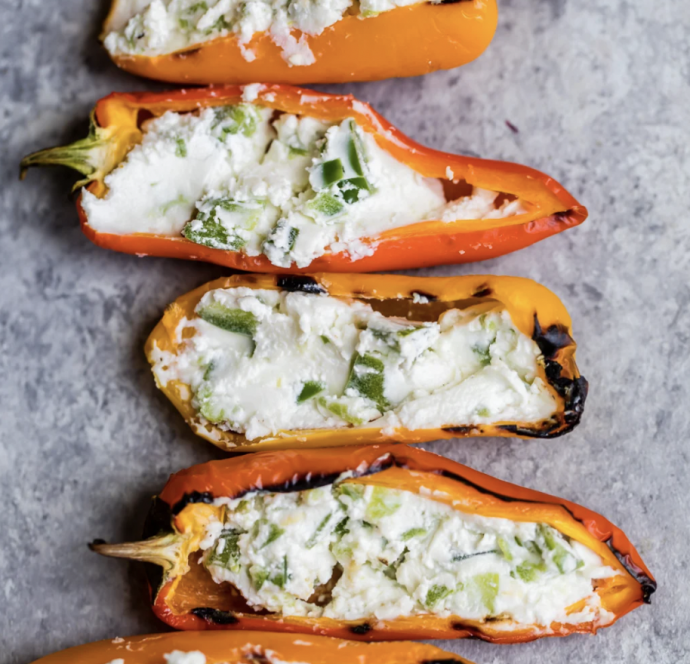 During the summer, Tony and I love nothing more then enjoying most of our meals on the grill. Frankly, it's easy and I don't mind eating simpler meals so I can avoid turning on the oven and blasting the AC.
Wanna know our go-to meal? It's not fancy. Grilled stuffed mini peppers with a delicious jalapeño-goat cheese filling. This easy vegetarian appetizer is creamy, a little spicy, and perfect for entertaining.
Ingredients:
1 pound mini sweet bell peppers, halved and seeds removed
6-8 ounces goat cheese log
1 jalapeño, finely chopped (seeds removed if you don't like them spicy!)