Lemon Pepper Wings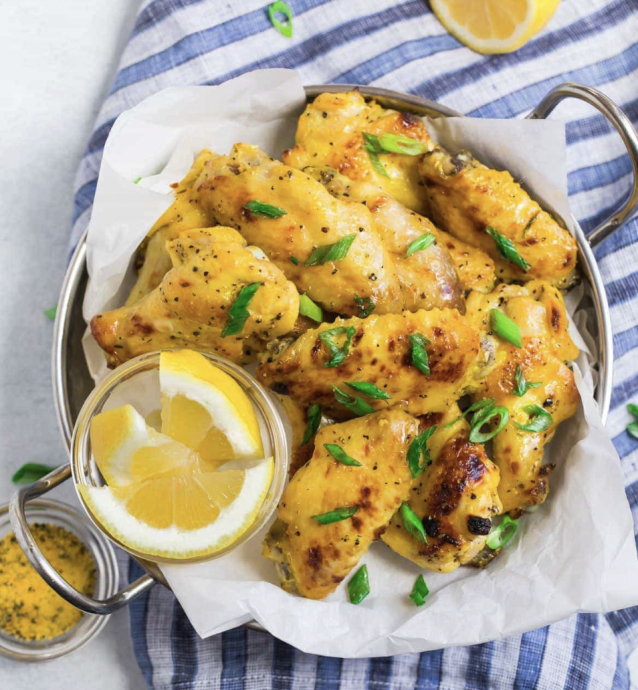 Chicken wings have a wonderful way of making any occasion feel like a party. Today's easy oven baked Lemon Pepper Wings have all the finger-licking fun you love!
These chicken wings are crisp on the outside and juicy on the inside. The moment they hit your table, everyone in the room is guaranteed a good time.
Unless you are at our house, in which case the wings never make it to the table—we eat them right off the sheet pan (adios, Black Pepper Garlic Chicken Wings!).
First, the wings are baked in a mix of canola oil (great for crisping), lemon pepper seasoning (duh), and honey (for caramelization and because honey is delicious, especially with lemon).
Second, after baking, the wings are tossed with a wet lemon pepper sauce. It's easy, and the results produce spectacular flavor without the need for a lemon pepper wings marinade.
Ingredients:
2 pounds chicken wings
2 tablespoons canola oil
1 tablespoon honey
3 1/2 teaspoons lemon pepper seasoning divided
2 tablespoons unsalted butter
2 tablespoons freshly squeezed lemon juice plus additional lemon wedges for serving
1/4 teaspoon ground black pepper
Chopped green onion for garnish