Eggs in Purgatory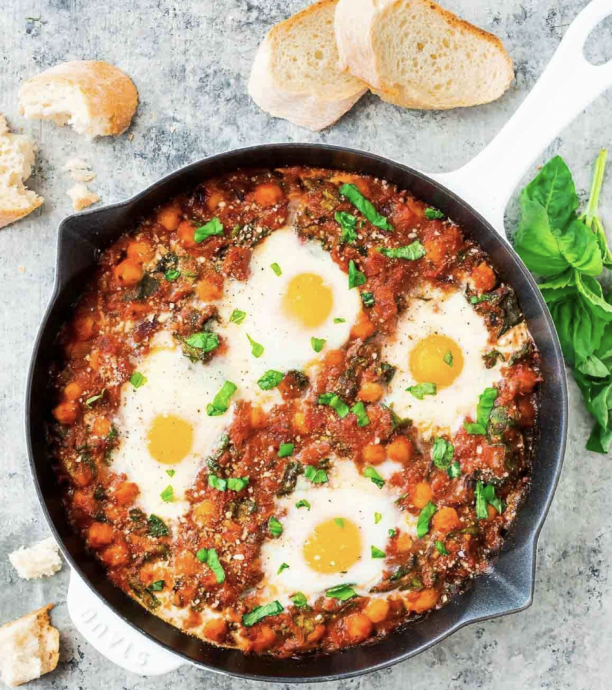 Soft-cooked eggs swimming in a zesty, robust tomato sauce, Eggs in Purgatory (also called "Italian shakshuka") is a healthy one-pan meal that you'll be happy to gobble for a lazy weekend brunch or outstanding, unexpected weeknight dinner.
The best way to serve this simple dish is straight from the oven while it's still bubbling and warm.
Enjoy eggs in Purgatory alongside a crusty baguette (or English Muffin Bread) and either dip the bread in the sauce or spread the eggs and sauce generously over it. Either way, you can't go wrong!
Ingredients
2 teaspoons extra-virgin olive oil
1 small red onion diced (about 1 cup)
3 cloves garlic minced (about 1 tablespoon)
1 can reduced-sodium chickpeas (15 ounces), rinsed and drained
1 jar good-quality tomato pasta sauce (24 ounces)
1 teaspoon dried oregano
1 teaspoon kosher salt
1/4 teaspoon red pepper flakes
5 ounces baby spinach
4 large eggs
1/2 cup Parmesan cheese freshly grated
fresh basil chopped
Baguette slices for serving