Vegan Hummus Avocado Wrap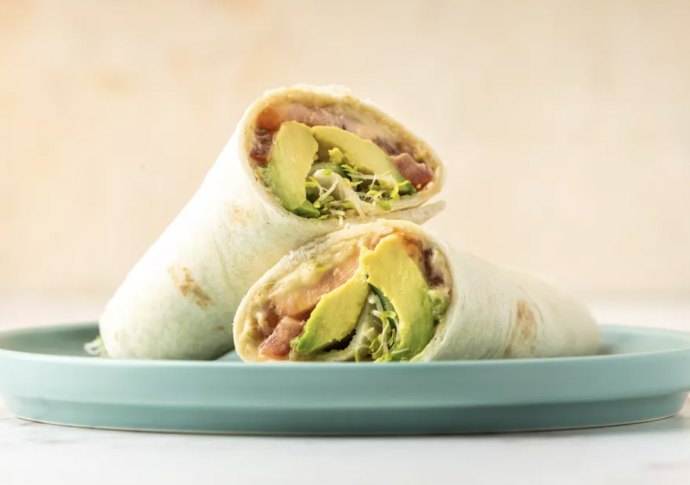 Avocado toast may be the latest food trend, but vegans and Californians who love avocado have been adding avocado to sandwiches, toasts, and wraps for decades. So if you're looking for the perfect way to make an avocado wrap vegan, or use up some leftover guacamole, this wrap sandwich may be one delicious way to do so. Try this vegan California-style avocado hummus wrap recipe. It's loaded with hummus, avocado, alfalfa sprouts, tomatoes, and cucumbers.
Here's the perfect way to make a simple avocado wrap for lunch. You can use vegan cream cheese in your wrap if you would like a creamier experience, but the hummus, which is a popular Middle Eastern spread made from chickpeas, tahini, garlic and, olive oil, tastes really great alongside the avocado. Feel free add some pickles or pickle relish as well.
Ingredients
1 flour tortilla
3 tablespoons hummus
1/4 avocado, thinly sliced
1/3 cup alfalfa sprouts
2 to 4 slices tomato
4 slices cucumber, optional