Keto Pimento Cheese Dip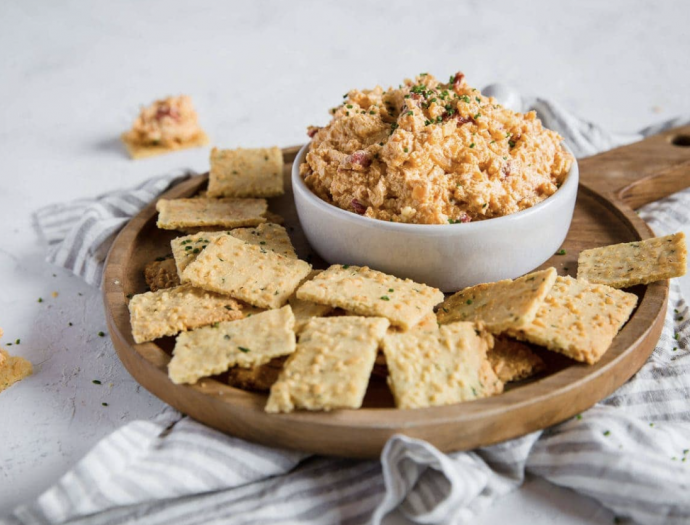 This Keto Pimento Cheese Dip is the perfect low carb appetizer to share with friends and family, or enjoy on your own. Cheesy, flavorful, slightly spicy, and naturally keto!
If you've never had pimento cheese, let me be the first to welcome you to the creamy, savory, cheesy, flavor-packed deliciousness that is the southern cousin of pub cheese. Cream cheese, shredded cheddar AND sharp cheddar, mayo, pimento peppers, Dijon, sweet paprika, cayenne, garlic, and onion powder -- pimento cheese dip is the ultimate keto dip.
You can serve it hot or cold, as a dip, a spread, or even sandwiched between two slices of toasted low carb bread. Pimento cheese is delicious, any time of year, and it comes together so quickly for an easy crowd pleaser.
Ingredients:
4 ounces cream cheese, softened
½ cup mayonnaise
1 cup shredded sharp white cheddar
1 cup shredded medium cheddar
1 teaspoon Dijon mustard
1 teaspoon sweet paprika
¼ teaspoon cayenne pepper, more to taste
1 teaspoon onion powder
1 teaspoon garlic powder
1 cup chopped pimento peppers
3 fresh chives, chopped (extra for garnish)