The Best Plum Cake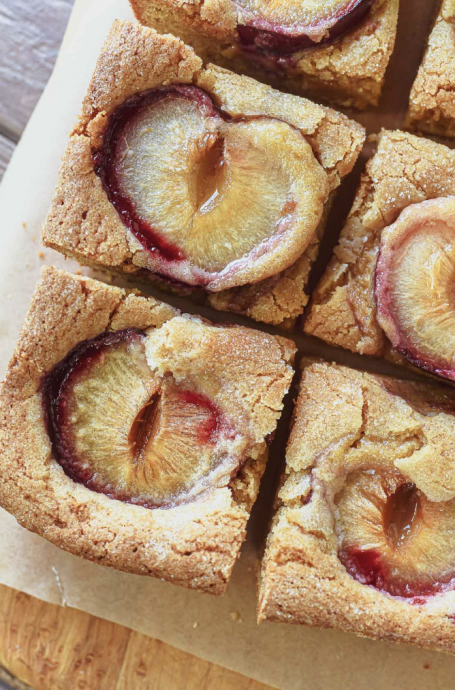 One bite of this gloriously simple plum cake with its crunchy butterscotch-y crust and juicy interior reminds me of two things: why I bake, and why I love plums. This cake is unique, gorgeous, and super delish. You really can't go wrong with plums, they have such a lovely tart berry-like flavor. I snacked on one piece immediately after my photo shoot, and have a few more under my glass dome for our breakfast tomorrow (which I'm already looking forward to!)
Ingredients:
6 Tbsp butter, room temperature
3/4 cup brown sugar, packed
2 large eggs, room temperature if possible
1/3 cup vegetable oil
1 tsp cinnamon, or you can use cardamom
1 tsp almond extract
1/2 tsp coarse salt
2 tsp baking powder
1 1/2 cups all purpose flour
5 plums, sliced in half, pit removed. Note: you may need more or less than I did, depending on the size of your plums.
1 Tbsp granulated sugar for sprinkling on cake before baking.