Jamaican Jerk Tofu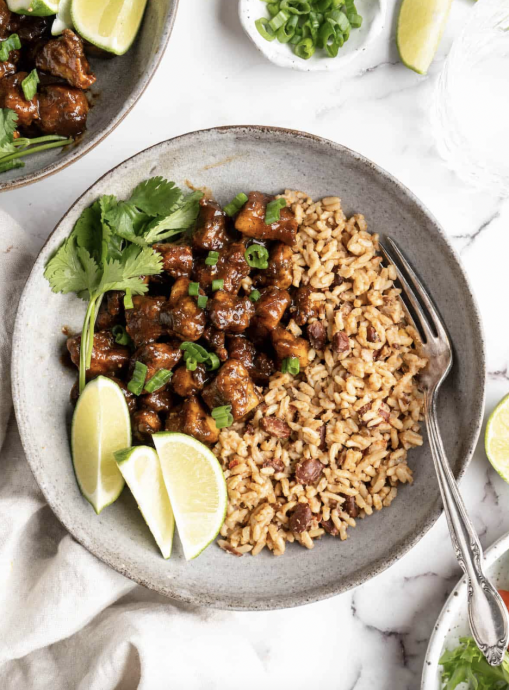 This Jamaican jerk tofu recipe is an easy weeknight dinner that's loaded with authentic flavour. It's the real deal made by a Jamaican!
Well, friends, I've finally gotten around to sharing my Jamaican jerk tofu recipe. And while the internet is full of jerks (er, jerk recipes, I mean), you can feel confident knowing that this recipe is authentic. It's also saucy and spicy; sweet and savory; chewy and crispy.
Basically, it's everything good, all in an easy to make, highly meal prep-able package. That's a win, right?
Ingredients:
1 block extra firm tofu
⅓ cup veggie broth
1 teaspoon bbq seasoning
1-2 teaspoon poultry seasoning, pretty much every poultry seasoning is vegan
1 to 1 ½ tablespoons cornstarch
⅓ cup bbq sauce
1 tablespoon wet jerk seasoning, Walkerswood works great or use my homemade own
2 teaspoons of oil