King Ranch Chicken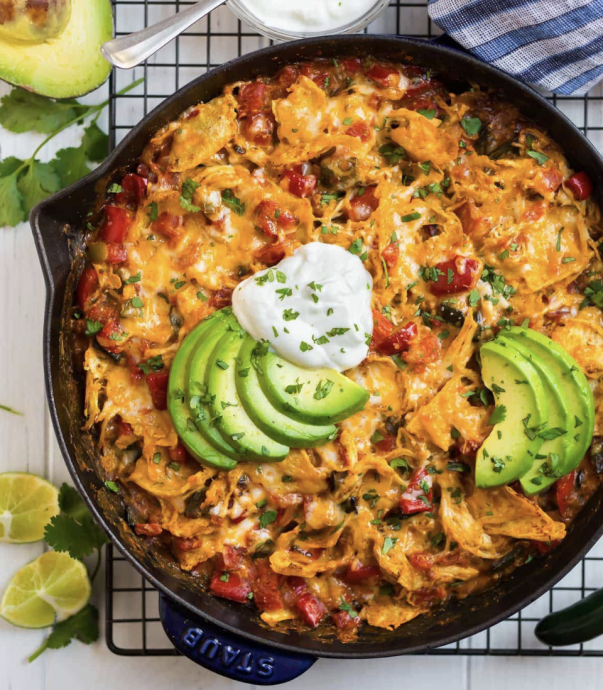 This easy, homemade King Ranch Chicken from scratch is made without canned soup and opts instead for wholesome, good-for-you ingredients!
This healthy King Ranch chicken is my latest lightened-up love.
Made with just one pan, this sped-up skillet version of the original King Ranch chicken recipe offers lean protein, fresh veggies, and plenty of Tex-Mex comfort with less fat and fewer calories (like my favorite Taco Skillet).
Added bonus: if you hustle, this recipe is ready in 30 minutes or less.