Crispy Broccoli Parmesan Fritters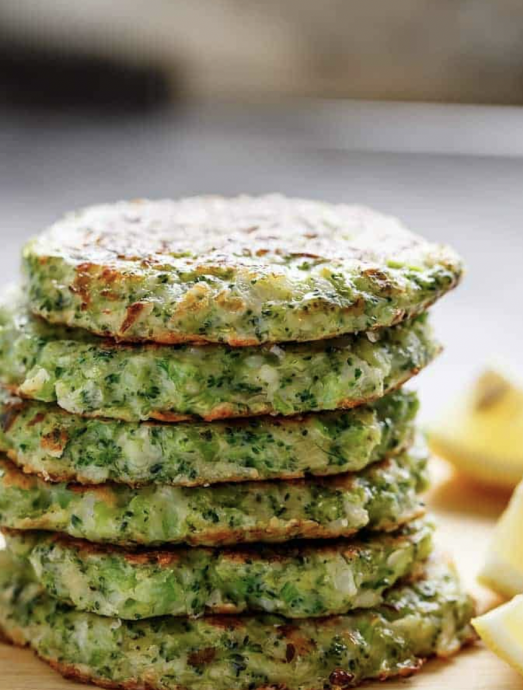 Crispy on the outside and soft on the inside, these fritters are extremely easy to make. If you have a deep love affair with your food processor, then you'll love these. Throwing ingredients into a food processor is possibly the easiest method of cooking we could ask for. 'We' being the people that don't have the time to prepare things in advance.
Plus, getting your oven to do all the work while you're busy chasing little people is a huge bonus.
Ingredients:
1 large , fresh broccoli
1 large egg
1/2 an onion
2 teaspoons minced garlic
1/3 cup shaved Parmesan cheese
1/3 cup flour (or almond flour for a lower carb option)
1 teaspoon kosher salt
¼ teaspoon black pepper
Olive oil cooking spray