Spicy Sausage And Caramelized Onion Keto Breakfast Bake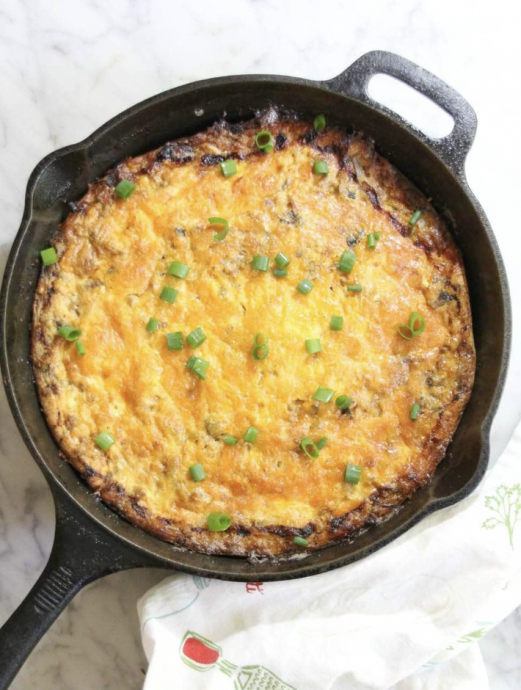 This Keto Spicy Sausage and Caramelized Onion Breakfast Bake is one of the very first recipes I started making when I set out to live a low carb lifestyle. All of these years later, it is still a family favorite. It's the kind of dish I have to double if I want to have any leftovers.
But speaking of leftovers, this is one of those dishes that just gets better and better each day. Many people on a low carb diet quickly get tired of eating eggs. Sometimes it is all about mixing things up and not just eating boring fried eggs day in and day out. This low carb and gluten free breakfast bake is the perfect way to do exactly that. I love the way the cheese mixes in to the eggs, but also floats up to the top of the egg mixture to form a delicious crust. It's like eating a low carb quiche recipe, but without the crust.
Ingredients:
1 medium onion, diced
2 tbsp butter
3 tbsp garlic, minced
1lb hot Italian breakfast sausage
8 oz mushrooms, sliced
3 tbsp tomato paste
1 tbsp hot sauce
10 large eggs
1 cup sharp cheddar cheese, shredded
⅔ cup Parmesan cheese, grated
sea salt and black pepper, to taste