Mini Cherry Pies Recipe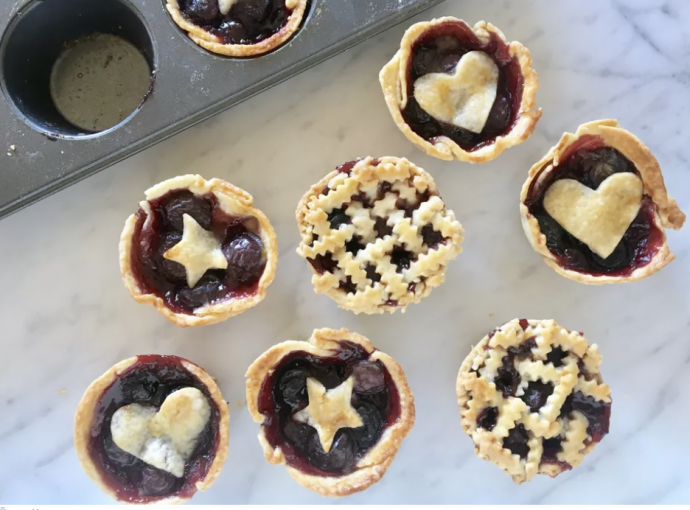 These cunning mini cherry pies are baked in a muffin tin—making them easy to form and even easier to transport since you can just leave them in the tin.
This simple and classic recipe can be jazzed up with a sprinkle of cinnamon or nutmeg, or a few gratings of lemon zest. Serve them as is or with whipped cream or ice cream on the side. As with all pies, be sure to let them cool completely before you serve them so the filling has a chance to cool and set.
Note: You can use this recipe with tart cherries, but you'll need to boil down and reduce their juices to about half first.
Ingredients
1 ball dough for (9-inch) pie crust
1 pound sweet cherries
2 tablespoons sugar
1 tablespoon apple cider vinegar, or lemon juice
1/4 teaspoon sea salt
1/4 cup tapioca starch, or cornstarch
1 large egg