Pina Colada Sheet Cake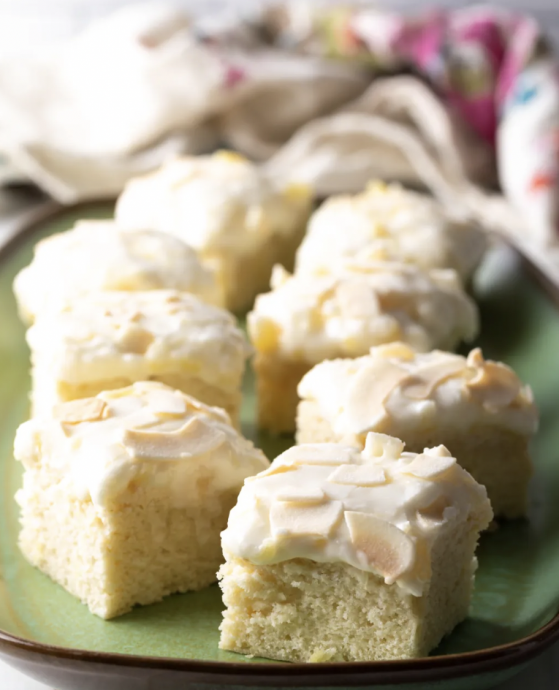 Decadent Pina Colada Cake Recipe – Sheet Cake Squares with thick creamy pineapple icing. These individually portioned treats are a must for parties and end-of-year after-school snacks.
There are certain flavors that were just meant to go together….
Steak and potatoes. Chocolate and peanut butter. Bacon and eggs. Make that bacon and anything.
And of course coconut and pineapple.
Ingredients:
For the Pina Colada Cake:
3 cups all-purpose Gold Medal Flour
1 1/2 teaspoons baking powder
1/2 teaspoon salt
1 stick unsalted butter softened
1 1/2 cup sugar
1 egg
2 tablespoons white rum
1 cup unsweetened coconut milk
For the Iced Topping:
20 ounces crushed pineapple
8 ounces cream cheese softened
7-8 cups powdered sugar
1 cup toasted coconut for garnish