Chocolate Chip Pound Cake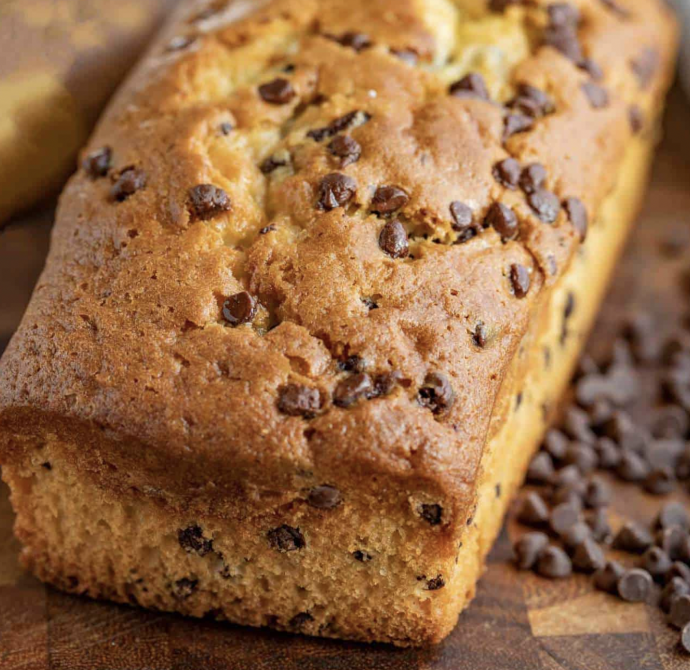 Chocolate Chip Pound Cake is the PERFECT combo of buttery, rich and soft pound cake with sweet chocolate chips baked in just 60 minutes!
Chocolate Chip Pound Cake is the perfect dessert during the week, because it's really easy to portion and include in your lunch when I have a busy schedule. It's the perfect combo of soft and sweet, with bites of warm melty chocolate throughout the entire loaf.
This Chocolate Chip Pound Cake can make a simple breakfast with a cup of coffee, or dress it up after dinner to impress guests. You can make this fresh pound cake and provide toppings such as ice cream, fresh berries, whipped cream, hot fudge, caramel sauce, or strawberry sauce for a fun dessert bar at your next party.
Ingredients:
12 tablespoons unsalted butter
1 cup sugar
1 tablespoon vanilla
4 large eggs
1/4 cup whole milk
2 cups flour
1 teaspoon baking powder
1/4 teaspoon salt
1 1/2 cups mini semi-sweet chocolate chips