2 Ingredient Honey Cloud Cake (No Flour, Butter Or Oil)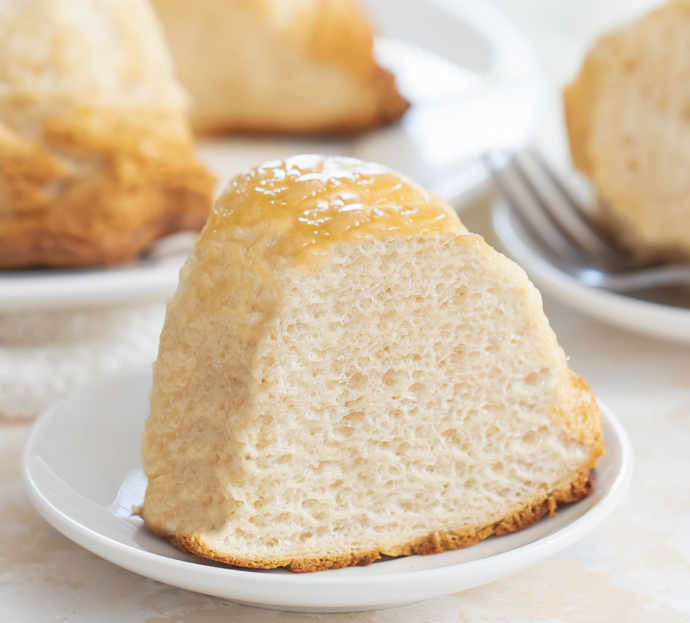 This cloud cake has such a unique texture. It is so fluffy and light, that it feels like you are eating a cloud. This cake is just 2 ingredients and doesn't require flour, butter, or oil. The cake is airy and soft and melts in your mouth as you eat it.
Honey acts as a sweetener and provides flavor. If you only make this cake with plain sugar or syrup, you will taste the egg whites. But because honey has such a strong flavor, it overpowers the flavor of the egg whites. This cake will likely work with other syrups but you need to make sure to choose a syrup with a strong flavor and one that doesn't contain any fat (like milk, oil, butter) because you won't be able to whip the batter to stiff peaks if you have fat in the ingredients.
Ingredients:
5 large egg whites
3 oz (89 ml) honey