Cajun Fries (French Fry Seasoning Recipe)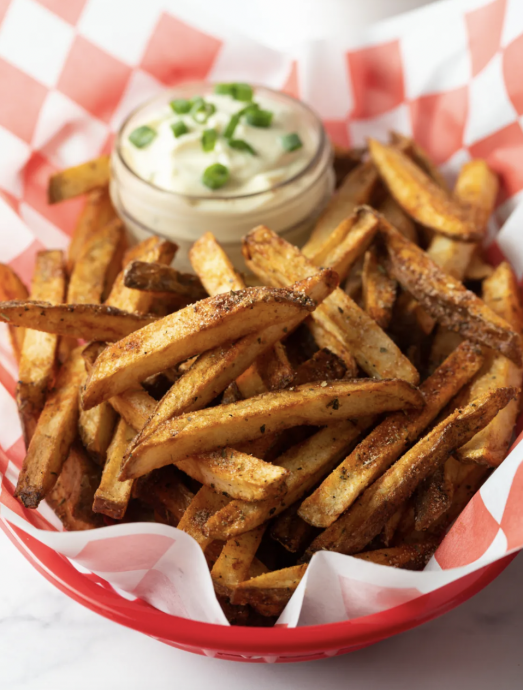 Cajun French Fries – Our favorite recipe for smoky and zesty Cajun French fry seasoning, plus easy steps and tips for how to make the best spicy potato fries at home from scratch!
You know it is going to be a delightfully casual and fun meal when a basket of fries is on the table. Crisp on the outside and pillowy soft on the inside, a bit salty and wholly delicious… Everyone agrees that there is just nothing quite like biting into a warm fry!
French fries are beloved by all, and are a winning anytime snack or side. And if you want a dish that will really get everyone cheering, a plate of freshly fried homemade potato fries is sure to impress!
We love to fry them at home (or bake them) and sprinkle with the most alluring French Fry Cajun Seasoning that rivals any of your favorite burger joint fries.
Ingredients:
French Fry Seasoning –
1 tablespoon salt
1 tablespoon smoked paprika
2 teaspoons Italian seasoning
2 teaspoons garlic powder
1 teaspoon onion powder
½ teaspoon ground black pepper
¼ teaspoon cayenne pepper
For the Cajun Fries –
5 pounds russet potatoes
2 quarts fry oil canola or peanut oil