Pistachio Loaf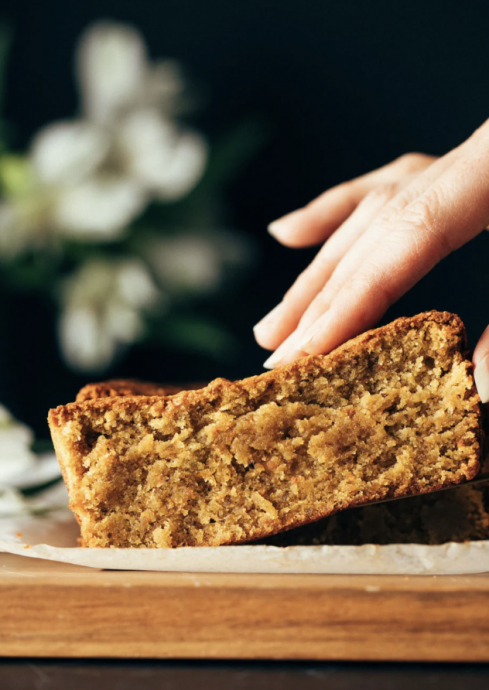 It's nearly springtime and we're making this beautiful Pistachio Loaf! Grab your baking essentials – like butter, eggs, and sugar – plus a few extras, like pistachios and coconut flour, and get baking!
Pistachios are already just so special and to sweeten them up and get them ready for your breakfast or brunch or afternoon snack feels like such a treat. Beautifully golden nuttiness and just the right amount of chew. This loaf also somehow feels springy and light, but that could just be our winter-weary hope talking.
Maybe you didn't know that you needed pistachio loaf…or cake…or something in between in your life until this very moment, but we're here to tell you that you do! And that once you have it, it will take up residence in a tiny little nook of your heart and you will not charge it rent because you will just be so happy it's there.
Ingredients:
1 cup roasted salted shelled pistachios (I buy these ones)
1 1/4 cups granulated sugar
1/2 cup cold unsalted butter, cut into chunks
3 eggs
1/4 cup milk (oat milk, whole milk, whatever)
1 teaspoon vanilla extract
1/2 teaspoon baking powder
1/2 teaspoon sea salt
1/2 cup coconut flour (I use this)
3 tablespoons all-purpose flour
1 tablespoon cornstarch