Apple Fritter Casserole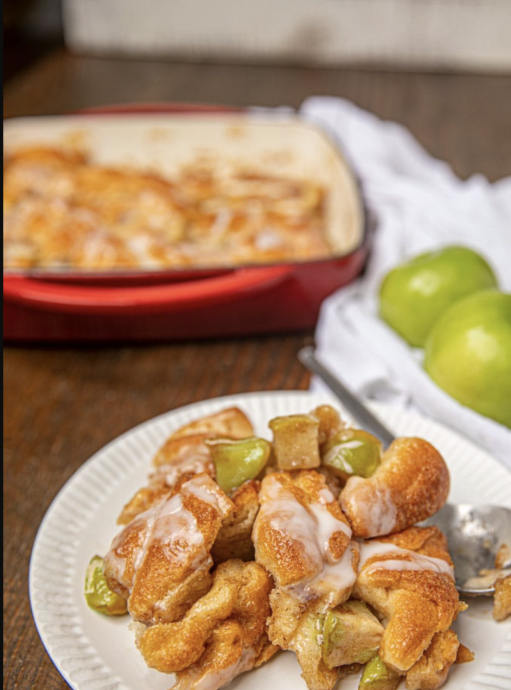 Apple Fritter Casserole is an easy breakfast treat that's made with crescent rolls, granny smith apples, brown sugar, cinnamon topped with an easy glaze!
Even if you've never tried a breakfast casserole before, this is a great one to start with. All you really need by way of equipment is a casserole dish, a measuring cup and a rubber spatula to get all of the dough into the dish.
Even if your casserole dish is non-stick, you will most likely want to hit it with cooking spray or coat it in a thin layer of melted butter to grease it. If you decide not to go the cooking spray route, melt butter in a small bowl and then set aside a few tablespoons of butter to drizzle on top when you're done.
If you've never had apple fritter before, you're in for a treat. For starters, it's nothing like apple pie, even though some people use apple pie filling in them: Apple fritter is a baked apple pastry similar to a donut with a thick glaze.
Ingredients
2 cans crescent dough sheets , (8 ounce cans)
2 granny smith apples , cored and chopped
3/4 cup brown sugar , packed
1 teaspoon cinnamon
1 tablespoon flour
1/4 cup unsalted butter , melted
1 cup powdered sugar
1/4 cup whole milk