Classic Tuna Salad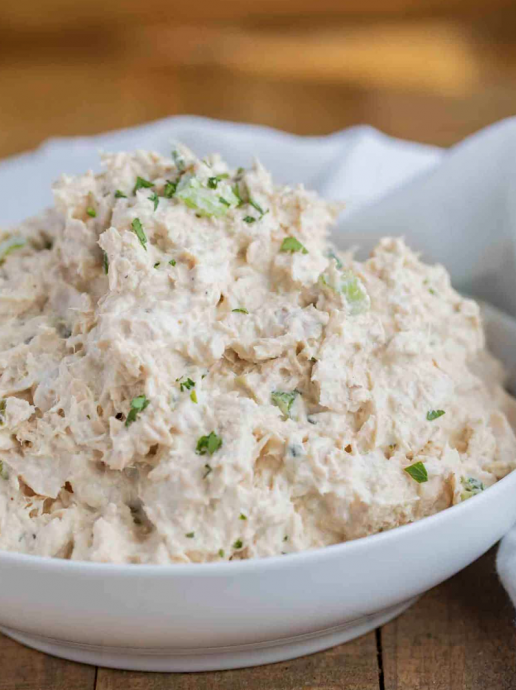 Classic Tuna Salad is the PERFECT combo of creamy and crunchy, made with tuna, mayo, celery, mustard, and seasoning, ready in no time at all!
Classic Tuna Salad is the perfect choice for an easy and quick lunch, made out of savory tuna and crunchy celery mixed with mayo, mustard, relish, and a dash of lemon juice. Whip up a batch of this on a Friday to serve quick and easy lunches all weekend.
Tuna Salad goes great on toasted bread. This way the bread holds up better and doesn't get too soft with the moisture from the tuna and mayo.
You can serve Tuna Salad on top of salad greens, and it's especially good with tomato slices and extra wedges of lemon for flavor and pops of color on the tray.
Hollow out tomatoes and serve tuna inside for an easy brunch recipe that looks like you spent forever making it.
Serve tuna salad topped with fresh dill, parsley, or chopped green onions.
Hollow out an avocado and add to the tuna salad, then serve inside of the avocado shell.
Ingredients:
1/2 cup mayonnaise
1 tablespoon dijon mustard
2 tablespoons sweet relish
1/4 teaspoon coarse ground black pepper
1 tablespoon lemon juice
18 ounces tuna , drained well
1/2 cup celery , minced