Gluten-Free Apple Tart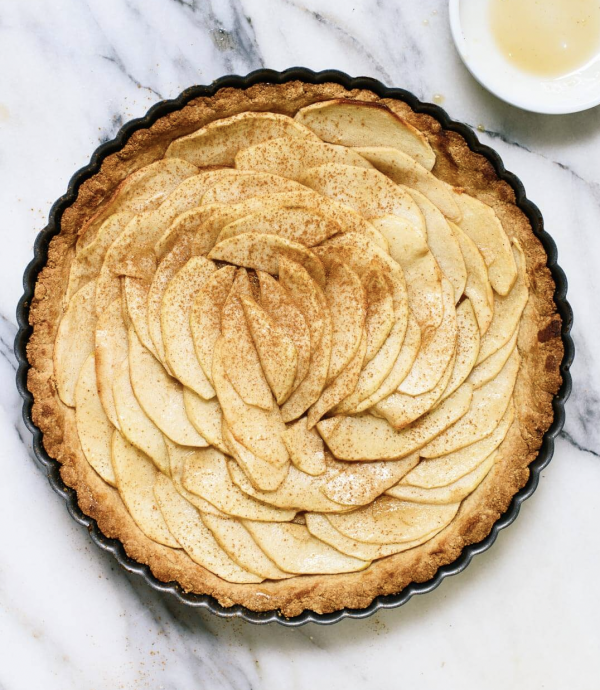 I hope you all are soaking up this glorious fall weather. Long walks and picnics at the park are just my speed, and it's the perfect time of year for them. If you're in the mood for a fall baking project, however, I have a fun one for you. I hope it doesn't look too intimidating—trust me, if I can do it, you can, too.
The dough is super easy to make with almond flour, oat flour, melted butter or coconut oil, and a little maple syrup and salt. No kneading, no rolling, no fuss. Just press it in and poke it with a fork and it comes out of the oven looking so pretty.
The end result is an impressive-looking apple tart with a nutty and tender, yet easily sliced crust. I hope you love it. Please let me know, as always, in the comments!
Ingredients:
Almond-oat crust
1 cup (135 grams) firmly packed almond flour
1 cup (90 grams) oat flour
¼ teaspoon salt
¼ cup melted butter or coconut oil
3 tablespoons maple syrup
Apple filling
2 large Honeycrisp or 3 medium Granny Smith apples (about 1 ¼ pounds)
3 tablespoons maple syrup, divided
1 tablespoon lemon juice
¼ teaspoon ground cinnamon, plus more for dusting if you'd like