Barbecued Chicken Pizza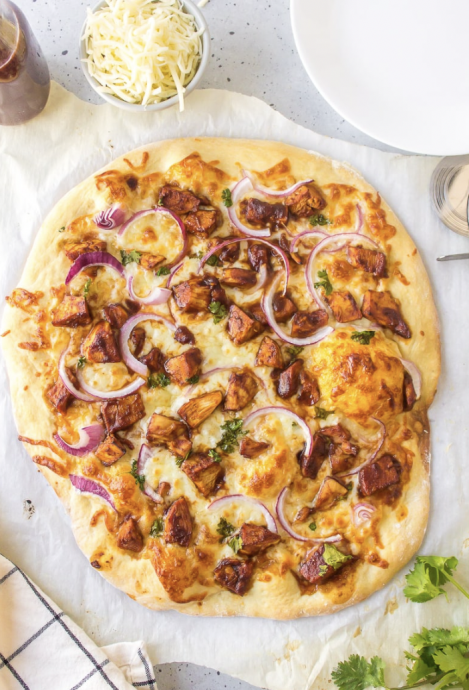 This Barbecued Chicken Pizza is so super easy to make, and it's a family favorite too!
There are several options for what kind of pizza dough to use. You can always make homemade pizza dough. And then there's always the "tube" pizza dough that you can pop out of a can. Many grocery stores sell balls of fresh pizza dough, and that's the route I recommend. Alternately, you can visit a pizza place and ask them to sell you a ball of their pizza dough. They'll most likely be happy to do that!
Super easy and delicious pizza recipe!
Ingredients:
1 cup diced, cooked chicken
½ cup barbecue sauce
One 16-ounce ball of pizza dough
2 tablespoons extra virgin olive oil
1¼ cups shredded mozzarella cheese
½ cup chopped red onion
2 tablespoons chopped fresh cilantro