Chicken Stew With Cinnamon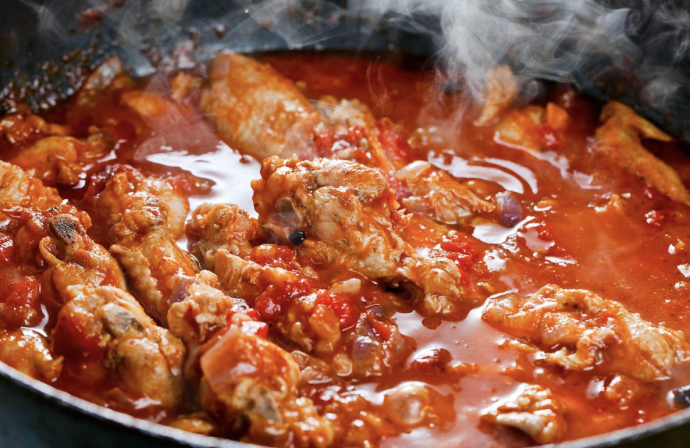 This wonderful cinnamon-spiced chicken stew called Kapama needs to simmer for at least an hour for the flavors to really develop. Serve it over pasta or orzo with a generous sprinkle of grated cheese and prepare to receive the compliments! As an added bonus, it will also fill your home with the most delightful cooking aromas.
Be sure to have plenty of bread on hand for sopping up the extra sauce!
Ingredients:
3 to 4 pounds chicken pieces (bone-in thighs preferred)
2 tablespoons olive oil
2 tablespoons butter
1 large onion, sliced thinly
2 cloves garlic, minced
1 1/2 cups red wine
2 tablespoons tomato paste
2 cups tomatoes, crushed
3 tablespoons brandy
3 tablespoons honey
1 cinnamon stick, about 2 inches long
3 whole cloves
2 bay leaves
Salt, to taste
Black pepper, to taste
Grated Kefalotyri or Parmesan cheese, for garnish