Peach Upside Down Cake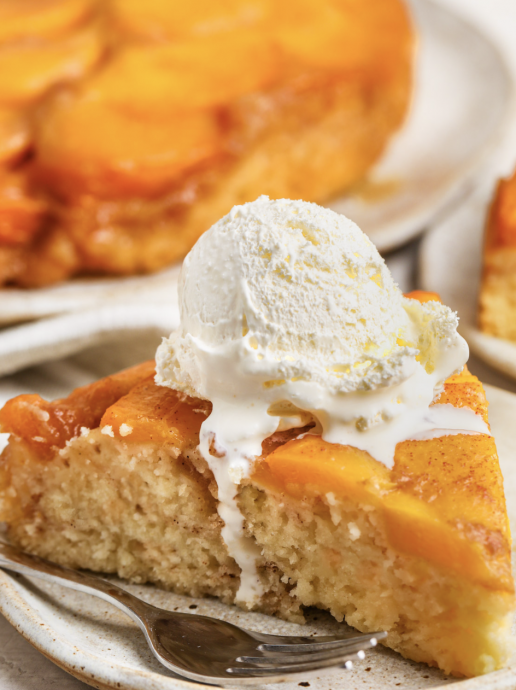 This moist and delicious peach upside-down cake is the perfect way to enjoy fresh or frozen peaches!
This peach cake is really easy to make, perfect as a weeknight dessert!
The cake base is made with simple ingredients and it's both moist and delicious.
This cake can be served warm or at room temperature and is perfect with a scoop of ice cream or some whipped cream.
This cake is so pretty. It looks elegant and fancy, no one will ever guess how simple it is to bake!