Pumpkin Spice Truffle Bars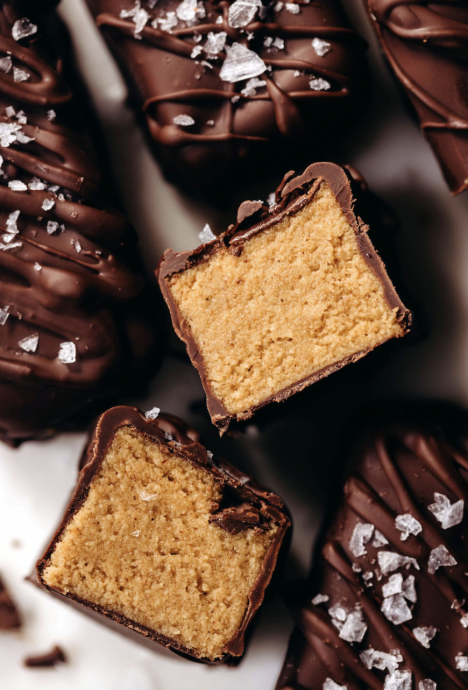 Homemade Pumpkin Spice Truffle Bars with a fluffy date-sweetened filling and decadent chocolate shell. No trick just a super yummy healthier halloween treat!
I adore every chocolate-blanketed bit of these bars, but if I had to pick a favorite part it would be the fluffiness of the filling. The magical, mind-blowing, how-does-this-taste-like-mousse filling. A texture that can only be achieved through the combination of date paste + coconut flour.
Since it's Pumpkintober October the date paste happens to be pumpkin spiked. And generously spiced. And made with my most favorite medjool dates ever from Natural Delights. Homemade and healthier halloween dreams coming true right now thanks to them. Like if we were at a costume party and you were a unicorn and I was Cookie Monster they would be Superman swooping in with gooey delicious dates for sweetening all the spooky snacks. That's a very adult thought to have, right?
Ingredients:
1 cup (250g) pumpkin puree
1/2–2/3 cup water
8–10 pitted (160g) medjool dates
1 tbsp pumpkin pie spice
Pinch of salt
3/4 cup (85g) coconut flour
1 cup (170g) chocolate chips