Pumpkin Bark with Toffee and Pretzels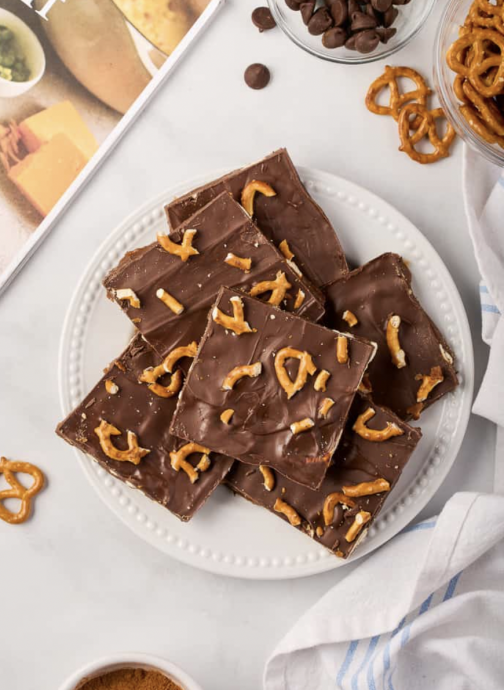 In the mood for something sweet and salty? Say no more! This pumpkin bark combines sweetness, saltiness, and fall flavors all in one bite!
This bark is made with homemade toffee, mini pretzels, dark and milk chocolate chips, and a healthy sprinkle of pumpkin spice. Made with just a few simple ingredients, this treat comes together in no time. And trust me, it's addictively good.
Ingredients:
1 cup (2 sticks) unsalted butter, cold
1 cup granulated sugar
¼ teaspoon salt
1 ½ teaspoons pumpkin spice
1 ½ cups mini pretzels, divided
½ cup milk chocolate chips
1 ½ cups dark chocolate chips