Weeknight Peanut Butter Noodles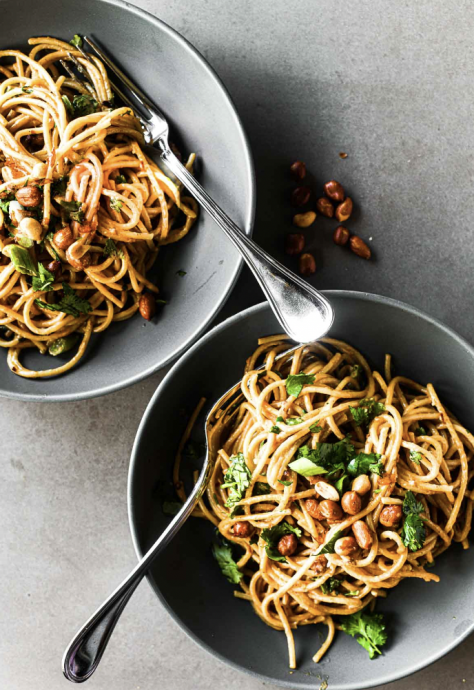 My peanut butter noodles are creamy, comforting, and ready in 15 minutes ~ this cozy vegan noodle bowl is the perfect weeknight meal!
This dish is allllllmost pantry friendly, but I will make the case for fresh cilantro and scallions. Without that little pop of fresh green the noodles can seem a bit heavy.
spaghetti

many if not most Asian noodles are made form wheat, so spaghetti works quite well. You can use any noodle you like, including chow mein, ramen, soba, or gluten free rice noodles. But I like the 'chew' factor you get with spaghetti.

peanut butter

I prefer smooth, but go with what you love. Jiff is best, imo!

Chinese chili oil (aka chili crisp)

it comes in a jar and has lots of Sichuan chili flakes in it.

soy sauce
toasted sesame oil

this is an Asian condiment that has a nutty brown color and an incredible flavor.

fresh cilantro
scallions
peanuts
chili flakes, optional