Instant Pot Wild Rice Soup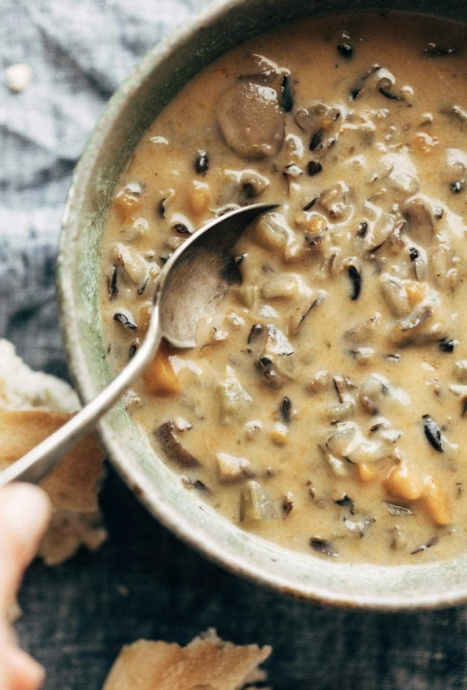 We're making cozy Instant Pot Wild Rice Soup and it's everything! Packed with mushrooms, carrots, celery, wild rice, cream, and seasonings. It's so creamy, so cozy, and perfect for a night in.
You will obviously need some extras to go with your wild rice soup.
If it's just an average Sunday soup day, you better be making a loaf of crusty No Knead Bread.
If it's Christmas (who else makes wild rice soup for Christmas except my family? I literally know zero people), you better have a fancy salad to round out the meal. May I recommend the Bacon and Brussels Sprouts Salad of years past? It never gets old, does it? Or my family's latest favorite, a Simple Green Salad.
Ingredients:
For the Instant Pot:
5 medium carrots, chopped
5 stalks celery, chopped
half of an onion, chopped
3 cloves garlic, minced
1 cup uncooked wild rice (see notes)
8 ounces fresh mushrooms, sliced
4 cups vegetable or chicken broth
1 teaspoon salt
1 teaspoon poultry seasoning (see notes)
1/2 teaspoon dried thyme
For the Stovetop:
6 tablespoons butter
1/2 cup flour
1 1/2 cups milk (I used 2%)