Milanesa de Pollo (Chicken Milanese)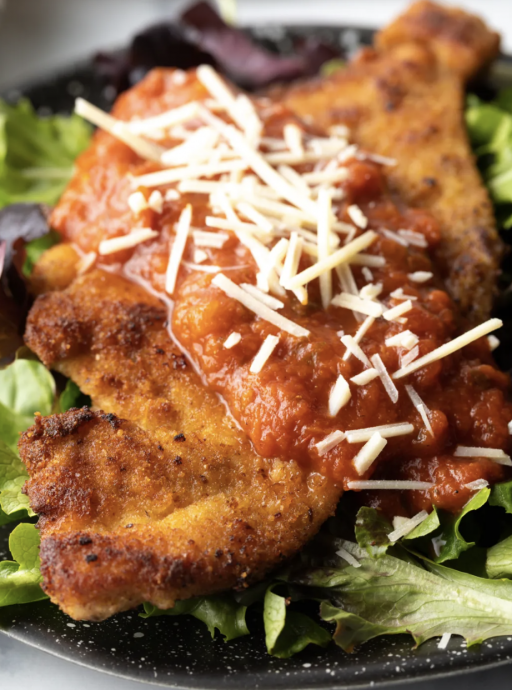 Pan Fried Chicken Cutlets – Call it Mexican Milanesa de Pollo or Italian Chicken Milanese, here is an easy breaded and skillet-fried chicken recipe that pairs perfectly with all your favorite sides!
First off, I am a big fan of fried chicken in nearly all forms. What's not to love about biting into a piece of hot, crunchy, flavorful, and juicy chicken? Classic tavern fried chicken and country fried chicken, Nashville hot chicken, Korean fried chicken – they are all fantastic!
Chicken Milanese is an Italian variation of breaded pan-fried chicken cutlets. The term Milanese comes from Milan, Italy, and was originally a dish made with veal, pounded into a thin layer then breaded and fried.
Although the origins are Italian, and you might see breaded chicken cutlets served with popular Italian vegetable or pasta dishes, this dish is also very popular in Mexican cuisine. Known as Milanesa de Pollo, the concept and cooking steps are basically the same.
Ingredients:
2 pounds chicken breast cutlets about 8 pieces
2 large eggs
3 tablespoons milk
2 tablespoon all-purpose flour
1 teaspoons salt
1 teaspoon dried oregano
1 teaspoon onion powder
½ teaspoon garlic powder
1 ½ cups plain breadcrumbs
3 tablespoons olive oil divided
3 tablespoons butter divided