Classic Double Crust Blueberry Pie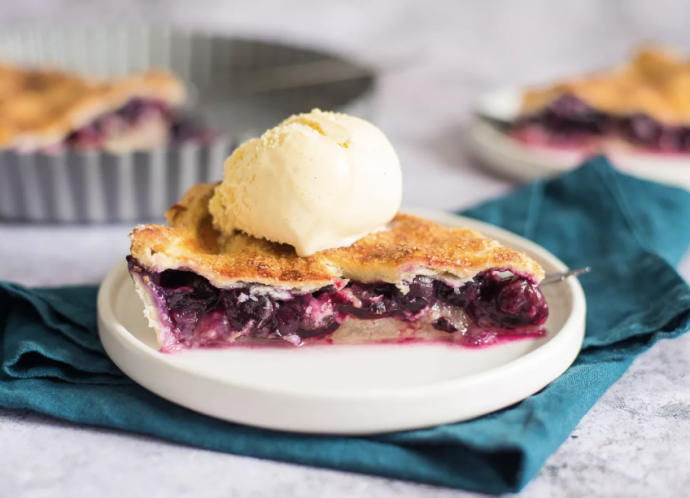 Fresh blueberries are some of the best treasures of summer, and a flavorful cinnamon-spiced blueberry pie will be welcomed by your family and guests. Besides being a delicious fruit, blueberries are called a superfood due to their beneficial nutrients and antioxidants.
You can grow blueberries in your garden or buy them from local growers at a farmers' market in season. You can often find blueberries at your supermarket or warehouse store, although those are unlikely to be locally grown. Look for fresh blueberries that are firm, plump, and don't have a silvery surface. Frozen blueberries are a good choice between blueberry seasons. They are picked at their peak and can be used to make pie all year long.
Use your favorite pie crust recipe or purchased refrigerated pastry to make this recipe. Finish the top crust with an egg wash and sprinkle it with decorating sugar or cinnamon sugar just before baking.
Ingredients
2 pie crusts, homemade or store-bought
1 cup granulated sugar
1/2 cup all-purpose flour
1/4 teaspoon salt
1/2 teaspoon ground cinnamon
1 tablespoon fresh lemon juice
2 teaspoons lemon zest, finely grated
6 cups blueberries, fresh or frozen, thawed, rinsed well
1 tablespoon butter, cut into small pieces
1 egg yolk
1 tablespoon cream, or milk
Cinnamon sugar, or vanilla sugar, for garnish